Playmobil lends itself well to advent calendars: those dolls, their getups… The scenery… There are 3 Playmobil advent calendars that will simply walk off the shelves this year:
I think the Playmobil Dinosaur Expedition is the most fun, especially for boys.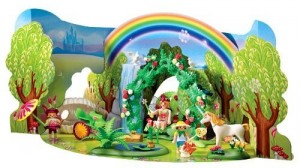 Playmobil Unicorn Advent Calendars
I assume this one is usually bought for girls. It's a cute and sweet advent calendar, of course containing unicorns and fairies for the playmobil world.
This other one is a bit more like the Playmobil me and my brother played with when I was young.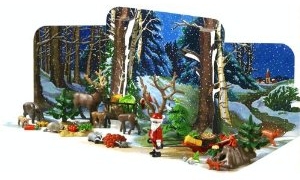 Playmobil Winter Wonderland
Though perhaps it's only a bit more like it. In my memory Playmobil dolls weren't nearly this cute. But then, the marker marks we put all over them may have had something to do with it.
More advent calendars: